Master of science polymer science
The M.Sc Polymer Science Program at Somaiya began in 2018 and is one of the unique courses in polymer science with Industry-Academia interaction. The course offers post graduate studies through the participating Polymer Industries leading to the degrees of Master of Science in Polymer Science.
Taking into account the needs of the industry and the direction of the leading scientific achievements, the course has been designed to capitalize on research strengths. The course focuses on polymers synthesis and polymer composites and concludes with an independent research project related to these areas.
Somaiya Vidya Vihar was affiliated to Mumbai University now it is an independent University, is well-recognized for academic excellence, faculty members who are known for their excellence in research and Teaching. Graduate students would be trained by the faculties to create new knowledge and develop answers to some of our industries pressing issues.
Key Information
Vidyavihar - Mumbai
Campus
POST GRADUATE
Level of study
Read More In
Course Outcome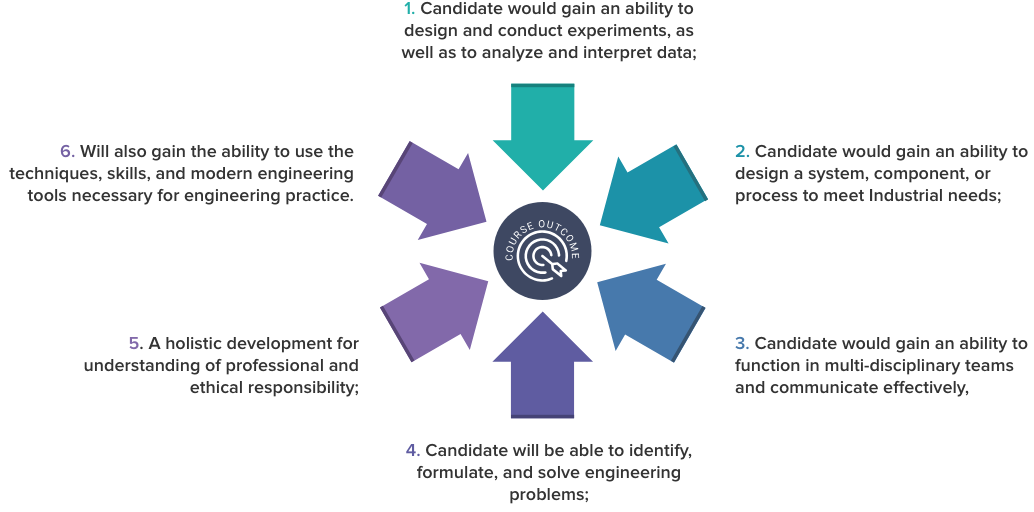 Candidate would gain an ability to design and conduct experiments, as well as to analyze and interpret data;

Candidate would gain an ability to design a system, component, or process to meet Industrial needs;

Candidate would gain an ability to function in multi-disciplinary teams and communicate effectively,

Candidate will be able to identify, formulate, and solve engineering problems;

A holistic development for understanding of professional and ethical responsibility;

Will also gain the ability to use the techniques, skills, and modern engineering tools necessary for engineering practice.
Differentiators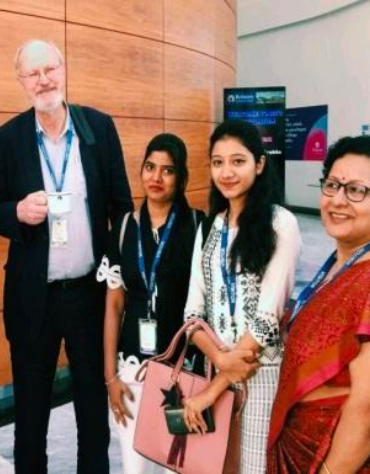 Multifaceted Post-graduate

Teaching, training and research capacity building in one of the central industrial growth sectors.

Taught by renowned,

Experienced teachers/scientists (from College/universities/Industrial and Public R&D Institutes) with doctoral and post-doctoral qualifications.

Multidisciplinary collaboration

Among chemists, physicists and engineers who are seeking new knowledge on making, characterizing, processing, and understanding the molecular basis of novel functional materials.

Hands on training

This Research-oriented course focuses on a polymer chemical or a polymer physical specialization. Hands on training on synthesizing polymers in laboratory

Industrial visits

Industrial visits and opportunity to meet Nobel laureates and eminent scientists. Our past Industrial visits as follows:

Visit to Gharda Chemicals
Visit to Reliance Industries, and students listen to Prof Robert H. Grubbs's ( Nobel laureate, 2005) lecture.
Course Coordinator
Dr. Chandana Basu,
Associate Professor,
Department of Chemistry
Email: polymsci.kjssc@somaiya.edu,
Address: Somaiya Vidyavihar, Vidyavihar (East), Mumbai-400077
Contact Number: 022- 21025919
Curriculum
Semester 1
Introduction and Concepts in Polymer Science
Polymer Structure and Properties
Thermodynamics of Polymer solution
Molecular weight and its determination
Condensation or Step Polymerization
Free-Radical Polymerization
Organometallic
Stereochemistry of polymers
Kinetics of Polymerization
Morphology, Glass Transition and Polymer Crystallinity
Testing and Characterization of polymers
Polymer viscoelasticity and Rheology
Additives and their functions
Industrial polymer : 1
Polymer-Plastic Industry and Sustainability
Mathematical Methods
Computational Methods
Design thinking
Polymer Lab I
Polymer Lab II
Polymer Lab III
Polymer Lab IV
Open Course**
Seminar & Viva – Voce
Semester 2
Spectroscopy and its application in Polymer
Ionic and Coordination Polymerization
Polymerization of Cyclic Organic Compound
Copolymerization and Blends
Chromatography and its application in Polymers
Thermo-analytical Methods for Polymer Characterization
Surface Characterization Techniques for Polymers
Mass Spectrometry and Hyphenated technique
Polymerization techniques ( Solution polymerization, Emulsion Polymerization and Bulk polymerization)
Naturally Occuring Biolgical Polymers
Inorganic Polymers
Amorphous and Crystalline state of polymers
Liquid Crystalline State in Polymers
Polymer Processing Moulding, Extrusion, Calendering, Coating
Permeability, Flammability, optical property, weatherability, Chemical resistance
Rubber Processing and Technology
Fabrication, Product and Tool Design
Industrial Polymers
Industrial Polymer Waste Management & Recycling
Polymer Lab I
Polymer Lab II
Polymer Lab III
Elective Course
Open Course
Critical study of a Research Paper
Seminar and Viva Voce
Semester 3
Research Methodology Paper
Intellectual property rights
Literature survey & Preparation of a Research Review in the field of Polymer Science
Case Study of the Development of an Industrial Polymer
Open Course
M.Sc. Project Work (Thesis) Mid-Term Assessment
Seminar & Viva – Voce
Semester 4
M.Sc. Thesis
Seminar & Viva-Voce
Comprehensive Viva-Voce covering the entire course
Admission Details
Aspirants will be shortlisted through a selection process, if they clear the cut-off of 60 % in graduation result.
The consolidated merit position of every aspirant will be declared based on aspirants performance in written test 25 % and interview 15 % weightage respectively. The University will allocate seats in M.Sc Polymer Science
programme based on merit rank, seat availability and also allot waitlist number which may be activated in case the selected candidate does not report.